An Intimate Experience for Mothers & Daughters
"Every woman who heals herself helps heal all the women who came before her, and all those who will come after her."
- Christine Northrup, Visionary pioneer and leading authority in the field of women's health and wellness
What would it be like to have the relationship of your dreams with your mother and/or daughter?
No matter how good it is, what if it could be better?
Free of unhealthy mother-daughter patterns

Genuine and mutually enriching and respectful relationship

With more freedom to create new ways of relating and loving each other

With your daughter that is free of the patterns that might have affected your own relationship with your mother

Rooted in love, fun, and friendship!
About the Retreat
Know, Heal, See & Love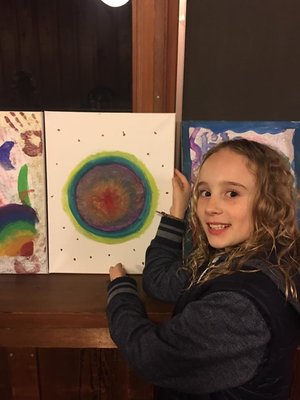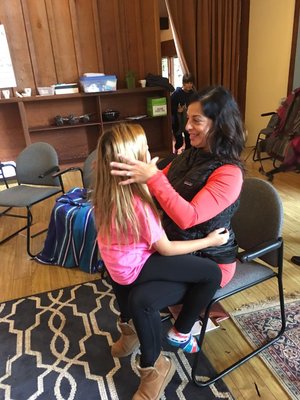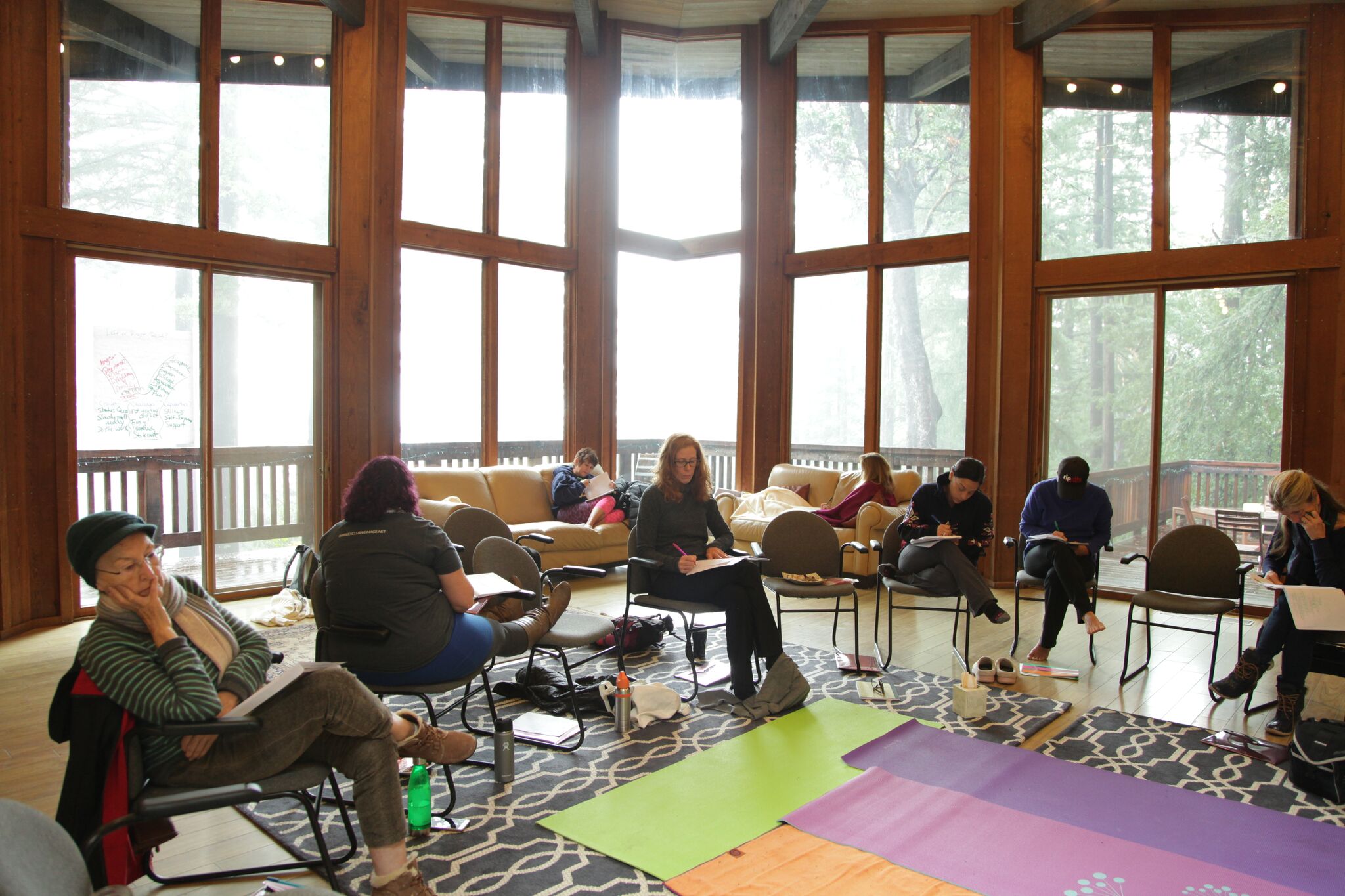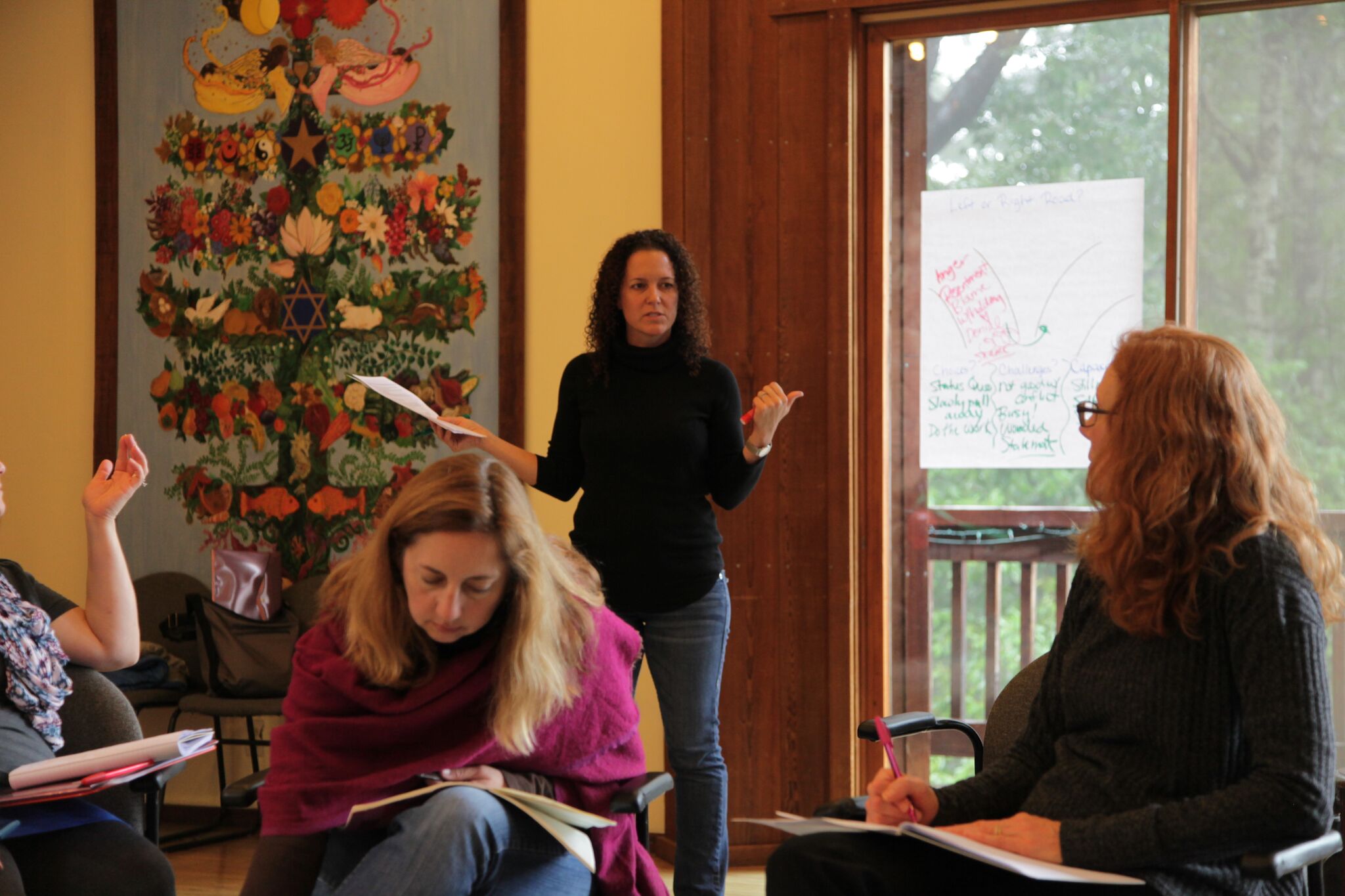 Join a community of daughters and mothers who also desire to have a deeper and more authentic relationship with one another. In a beautiful and sacred location, supported by healthy food, daily yoga, nature, art, and play, mothers and daughters will learn to cultivate more honest and authentic ways of communicating, expressing themselves, and ultimately, deepen their trust for a healthier, more loving bond. Even good relationships will have the opportunity to improve in ways that may not even be clear today.
The journey we'll take will start with KNOW. How well do we know and accept ourselves. How well do our mothers know and accept themselves. If we have daughters, how well do they know and accept themselves. What is our overall understanding of one another—the integral women and young girls that define our family and legacy.
From KNOW we will wander with compassion and grace into HEAL. We all have areas of our lives—relationships and events—that need healing. Healing is an act of courage and forgiveness, freeing us to experience new again.
From HEAL, our eyes will become more open to SEE. See more clearly who we are today, while acknowledging our need to be seen and to see others for who they truly are, free from the patterns and experiences that might have kept us or them hidden or less known. As a result, we have a relationship that is less authentic and safe, or at best, strained.
From SEE, we will end in the place we all desire—LOVE, exploring what it feels to love more freely—unconditionally without fear or expectation. Free to love in ways we were designed to love, starting first with self, moving intentionally to the important women in our lives
Testimonial Videos
Interested in learning about others experiences? View the following videos to learn more about what inspired participants to attend, what they found meaningful and impactful and what the experience of doing this work in a group of mothers and daughters was like.
What inspired you to attend the Modern Goddess Retreat?
What happened for you during the retreat that was meaningful or impactful?
What was it like to do this work in community of other mothers and daughters?
What can Young Goddess expect at the retreat?
Retreat Montage Video
Below is a montage of the most recent retreat. To view more retreat video visit the Modern Goddesses website.
2018 November Retreat · Westerbeke Ranch- Sonoma, California
Who Should Attend
Women of all ages are invited to attend with their mothers and/or daughters (age 9 or older) as well as women who want to heal the relationship with their mother or daughter alone (eg., mother or child has passed, is not geographically available or cannot travel, teenager who may not want to come, etc).
Individual and group activities have been designed to be equally meaningful to the relationship process and overall experience.
A particularly special part of the retreat is the invitation for daughters as young as 9 years-old to participate.
"Research shows that negative patterns between mothers and daughters are carried through the generations. This suggests that the earlier in life we can identify and choose to change them, the greater opportunity to break free from their impact. As a mother of my own 9 year-old, I want nothing more than this for my own relationship."
During the retreat, the young girls will have the opportunity to engage in their own meaningful activities and interactions, both together and with their moms. Full consideration of their tender development age and emotional safety will be ensured. The result will be a life experience they will never forget!
What You Will Leave with
Literature defines Goddess as a "woman who is greatly loved or admired." Mothers and daughters are often the most greatly loved women in our lives. With great love, there can also be suffering and sadness.
During the retreat, we will reflect on and learn to honor both by inviting each mother & daughter, either attending together or alone, to:
Identify, understand and break free from mothering patterns that may be negatively affecting their relationship.

Create new, deeper, lighter, and healthier ways of relating and interacting that honor both mother and daughter, no matter their phase of life.

Know, see and appreciate the legacy of mother-daughter relationships in your family and life.

Embrace your feminine and motherly qualities with more choice and appreciation for self and one another.

Heal unresolved or confusing hurt with tools and practices they can use for a lifetime.

Love and bond with each other in new, more authentic and playful ways!
July 28 - 30, 2019
December 6 - 8, 2019
April 3-5, 2020
Location: Westerbeke Ranch, Sonoma
For more information on our beautiful retreat location, including examples of accommodations: http://www.thewesterbekeranch.com
Cost: $600 per person
Fee includes accommodation, all delicious and healthy meals, retreat materials used in sessions and gifts to remember the weekend for years to come.

A 50% deposit is required at the time of reservation.

The balance will be due 15 days prior to start of the retreat.
The experience starts at 4:00pm on the first day of the retreat and ends at 2:00pm on the last day.
Cancellation Policy
If cancellation occurs within 45 days of the retreat, 25% of deposit will be returned. If it is within 45 days, full payment is requested.
Discounts Available
We are offering a $50 per person discount for those registering more than 3 months before the retreat date. Moms or daughters that attend and refer a friend will also receive a $50 discount.
Who Will Lead You
Renée Dineen
Founder of Modern Goddess Retreat and Lead Facilitator
The experience was designed and will be guided by Renée Dineen—a wife, mother of two elementary-age children, certified leadership & life coach, seasoned group facilitator, travel writer, blogger and global explorer. Through her own extensive training, work and life experience, Renée will lovingly and skillfully support you in discovering how to reinforce an already strong relationship or repair one that may be broken.
Today Renée runs her own global coaching and consulting practice out of California, with an important focus on women and leadership. She believes that the new era of women's leadership calls us to step more fully into our role as changemakers, requiring greater attention to self-care and our true aspirations. Only then can women achieve the freedom, discernment and choiceful balance needed to do their best work.
Renée earned her Masters Degree in Industrial/Organizational Psychology and is a graduate of New Ventures West and the Deep Coaching Institute.
To learn more about Renee, go here: http://www.reneedineen.com/aboutrenee/
Facilitator for Teen Goddesses
"Where is the effing manual?!" Holli Kaplan, mother and parent coach, has been known to demand.
As a recovering "perfect mother", Holli's imperfect journey towards attuned parenting informs her coaching model along with her skills from a graduate degree in Clinical Psychology and a career in employee development training. Holli is a workshop staff member at Spring Ridge Academy and founder of Force of Nurture, a website devoted to helping parents be who their teen needs because a well-attuned mom or dad is a force of nurture.
Holli offers empathic guidance for mothers as they learn to attune to their most authentic and resilient selves, groundwork that is necessary for family relationships to thrive.
She understands the ways that an adolescent daughter's defiance, perfectionism, withdrawal, substance abuse, self-harm, and/or sexual acting out can erode connection between mothers and daughters. As an experienced facilitator of workshops for mending relational struggles, Holli's work addresses the root of this struggle for mothers and daughters by coaching them to examine their thoughts, feelings, and behaviors that don't work and eventually replace them with ones that do.
Today, Holli's mantra, "I can only control myself," provides the grounding necessary to infuse calm as she navigates the inevitable potholes along the bumpy road of parenting her own daughters. Mothering excellence has replaced her harsh goal of perfection and Holli has since become a pleasant person to live with. (According to Holli's daughters who have since become tolerable teens to live with, she concedes.)
In her spare time Holli can be found rocking out to live music, sewing, traveling abroad, hiking with her family, or dancing like nobody's watching. She's thankful there's no manual for this kind of dancing.
Raelyn Kaplan
Facilitator for Teen Goddesses
"I hate you, Mom!"
Yes, aspiring resiliency coach Raelyn Kaplan has said this too. As a 19-year-old college student, Raelyn's perfectly imperfect journey through daughterhood is now shaping her self-designed B.A. degree in "Childhood Resilience Studies."
Raelyn offers empathic guidance to mothers and daughters in the brave process of mending relational struggles. Through her own healing work, she has learned that daughters can only express as much love for their mothers as they feel for themselves. Since recovering from her own teenage rebellion, she understands the ways that common issues such as defiance, substance abuse, self harm, etc. can create disconnection between mothers and daughters. Her work address the root of this pain, teaching vulnerability and empathy to cultivate connection and love in mother-daughter relationships. She guides young women through the growth of authentic and resilient relationships to self.
Raelyn is also a singer/songwriter, blogger, poet, and certified Reiki practitioner (Level 1). She loves to dance, be outdoors and hang out with her family. Today, the words, "I love you, Mama," come out of her mouth more often than she ever imagined they could.
Kristi Manchester
Facilitator for Young Goddesses
Kristi has been attending and facilitating personal development workshops and seminars since the 80's. She is currently the Chief of Staff for a program called Partner in Excellence, a highly experiential life and leadership course for women that has been running since 2000. In 1990 Kristi co-founded CARTE: Child Abuse Resolved Through Education, a 501C3 non-profit that is still active today. The CARTE sponsored program that has had the most impact on her is a week-long camp for high-risk teenage girls, who have been abused and/or sexually exploited. STARR (Succeed Through Accountable Responsible Resolve) is an experiential life course that addresses specific issues most prevalent in this population of high-risk teen girls.
Kristi is also a step mother of two grown children and a very active "Grammy" to 4 grandchildren. She has been involved with the Modern Goddess Retreat since the beginning and brings immense experience, joy, care and patience to working with our young goddesses.
Aleia Amend
Somatic and Self-Care Facilitator
Aleia has dedicated her entire adult life to working with women. She has been an executive in the beauty industry for 25 years. In her work she is extremely passionate about touching the lives of women through the power of the work they do in the industry. Touching lives has always been at the center of her career and the reason she gets out of bed everyday.
Along with beauty she has a tremendous passion for empowering women to choose themselves through the art of self care. Whether it's a yoga class, ballroom dancing or natural healing through essential oils, Aleia's empathic connection and support for women is felt before you even meet her!
As a trained professional dancer, certified essential oil consultant and certified yoga teacher, Aleia brings her integral and unique gifts to the retreat through various activities we all get to experience outside of the main sessions.
Most importantly, Aleia is a mother of a 12 year old daughter and has had her own emotional journey with her own mother which anchors her love for this work.
Retreat Registration
Please register using the form below. Payment request will be sent separately. After receiving your registration, you will also be notified of pre-work and to share any special requests (eg., vegetarian or private room).
What Past Participants Have Said
Learn more about the experience through reading the testimonials of those who have been through the experience. You can also hear about past participants' experiences by viewing the videos in the "Retreat Videos" section above.
More Information
For more information on the Modern Goddess Retreat, workshops and resources go to the Modern Goddesses website by clicking here.